Reduce costs and increase profitability with data analytics.
An estimated 60% of healthcare providers use data analytics. 42% of executives said this technology helped reduce costs. 33% said it increased profitability.
That sounds great, but how, exactly, are these organizations using data analytics to achieve efficiency and revenue results?
In this free webinar, we'll show you how you can use an ASC management platform to track the right data and use it to improve your financial, operational, and clinical performance.
In this webinar our ASC experts will show you:
5 financial data points that will help you lower costs and boost revenue

How to avoid data overload and focus on what matters

An easy method for building financial and quality reports

How to become a leader by using the right data

6 quality data points that will help improve your reimbursement and quality of care
*Can't make it? No problem. Sign up and we'll email you a recording of the webinar and the presentation slides.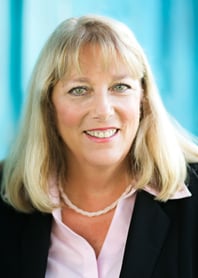 Marta Schultz, VP of Quality
As Vice President of Quality at Simplify ASC, Marta cajoles, harasses and consults with Ambulatory Surgery Center staff to help them become efficacious collectors of data in the hopes they will use their recovered time to drive improvements in care and still get home in time for dinner.
She is a past President of the North Carolina Association of Healthcare Quality, has presented at the National Association for Healthcare Quality, written for various newsletters and co-authored a chapter in one long lost book on Quality in Healthcare.
Marta has worked in all areas of healthcare from inpatient, to behavioral health, to long term care and ambulatory surgery via the Laboratory, to Quality, Risk Management and Administration.
Her regulatory expertise is derived from eons of time spent collecting, interpreting and submitting data to various regulatory bodies, first on the facility side and then from the vendor side, to insure product meets regulatory and facility needs. Marta holds a Bachelor's of Science in Biology from the State University of New York at Geneseo and a certification in Medical Technology.